"At first impression metal shows itself to be the material of consistency and solidity, but it is also the material resistant to any changes.
 To create a sculpture from an unhewn block you have to employ a lot of energy and strength.
 This creative process is the continuous confrontation of the artist with the material.
 The essence of my work is this dialogue with the material reaching and exceeding its own limits.
The experimented resistance – the resistance of the object – is an essential character of the significant experience of personal truth.
 With this exploration of the resistant opposite you can start a dialogue and experience yourself."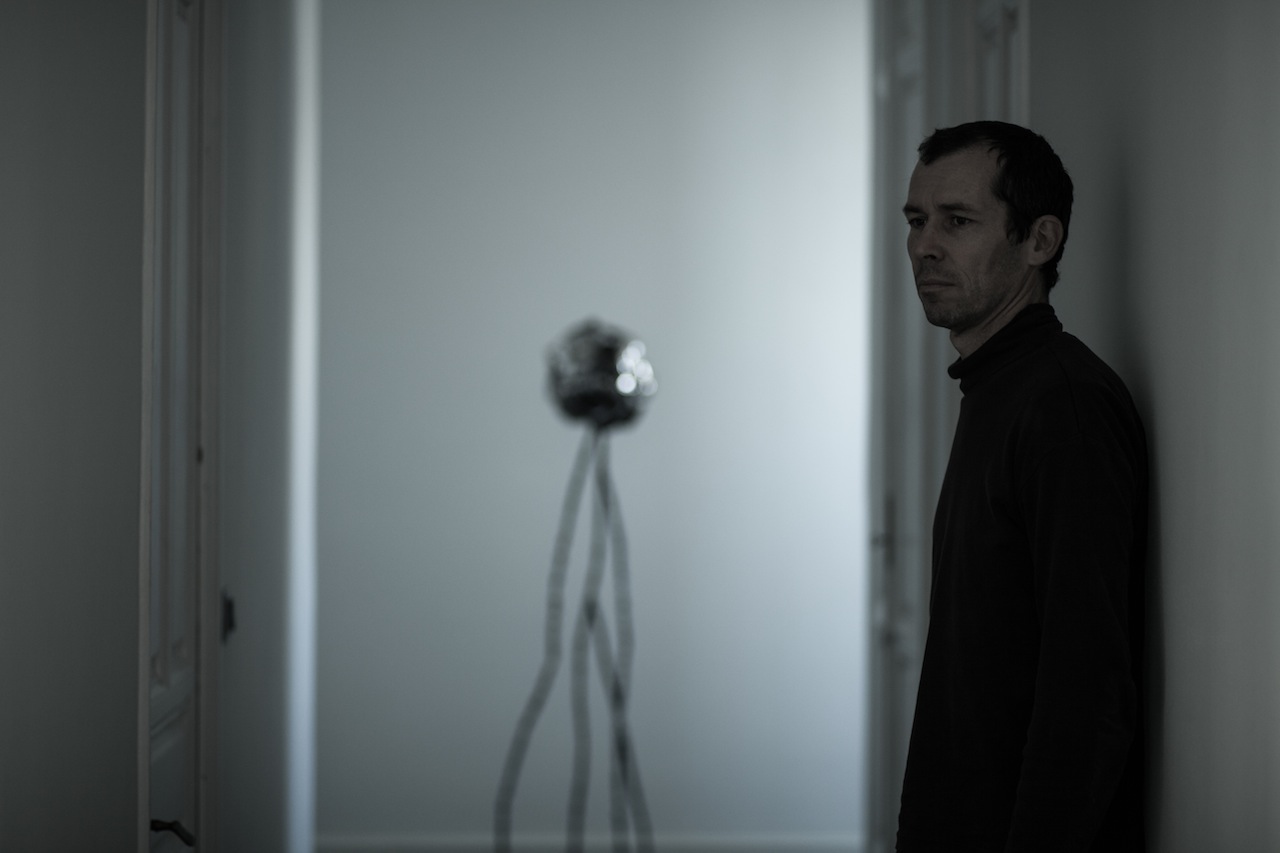 Hans Some, Munich/Germany, had his first appeareance in public in the "Cafe Schuldstruktur" with several installations and readymades.
Discovering the inexhaustible possibilities of metal design and expression in the studio of the sculptor Stefan Herzog, Munich, on the basis of techniques like casting and forging, which has left its indelible mark all the way through to his most recent works.
For over fifteen years he is living & working as a independent sculptor with his family in Alicante, Spain, where he installed his studio in 2000.
Participation in individual & collective exhibitions in Germany and Spain since 1985.
His work is included in several public & private collections in the UK, Spain & Germany.
Member of Sculpture-Network.
INDIVIDUAL  EXHIBITIONS – selection:
2022   IT'S ABOUT WORDS & MUSIC · La Ñ · Dénia/Spain
2019   TWO/ME/TWO with Perceval Graells · Alicante/Spain
2019   POWER OF RHYTHM · ArtCasaAzul · Aigües/Spain
2018    INLANDS OUTSIDE · Klein-Schreuder Sculpture Park · Alfaz del Pi/Spain
2018    PRETTY VACANT · Galería Asombro · Cocentaina/Spain
2018    INSPIRED WORKS · BAHCOART Gallery · Calpe/Spain
2017    BABETT THEILE-OCHEL & HANS SOME · Crossover ArtGallery · Munich/Germany
2017     SPHID | PHAGUE | GLIA · Casa de Cultura · El Campello/Spain
2016     SECRERT GARDEN with Perceval Graells · Casa del Cable · Jávea/Spain
2014     SPHID DEVIANT · EAC La Barbera · Villajoyosa/Spain
2013     WERKSCHAU · 0+2=1 lab · Alicante/Spain
2012     DIÁLOGOS · Gallery Sjengarden · Alfaz del Pi/Spain
2011     LUCID SWAG · Ateneo | Diputación de Alicante · Alicante/Spain
2010     EMOTIONAL THROWBACK · Installation | rhizómate · Alicante/Spain
2010     SHORTCUTS & SPACES · bauholz showroom · Alicante/Spain
COLLECTIVE  EXHIBITIONS & ARTFAIRS – selection:
2023     ENCUENTROS · ARTE.44 Gallery · Calp/Spain
2022     ARTE ABSTRACTO · Gudz Gallery – La Marina · Dénia/Spain
2022     II. CERTAMEN DE ESCULTURA RAFAEL CANOGAR · La Roda/Spain
2022     PEOPLE · Gudz Gallery – La Marina · Dénia/Spain
2021     EL REGRESO DE LAS GÁRGOLAS · Altea/Spain
2020     SUMMER COLLECTIVE · B.ART · Alicante/Spain
2019     VI. BIENAL ARTES PLÁSTICAS ARTNOSTRE'19 · L'Alcoià-Comtat/Spain
2019     START'19 · Galería Leucade · Murcia/Spain
2018     NOCTURNAL · PH21 Gallery · Budapest/Hungary
2018     PREFACIO · Galería Leucade · Murcia/Spain
2017     ENCUENTRO INTERNACIONAL DE ARTE MEDITERRÁNEO · Alicante/Spain
2017     ARTMUC · Praterinsel · Munich/Germany
2017     ARTISTAS EN VITRINA · Calle del Teatro · Alicante/Spain
2017     KUNSTMEILE RODENKIRCHEN · Cologne/Germany
2017     HOMENAJE A MIGUEL HERNÁNDEZ · Lonja de Pescado · Alicante/Spain
2016     AUS DER FERNE · Galerie Luzia Sassen · Windeck/Germany
2016     FIARTE Edición VII · DNA of Artists · Granada/Spain
2015     1. ANNIVERSARY · Art9Gallery · Moraira/Spain
2015     FIARTE Edición VI · Palacio de la Quinta Alegre · Granada/Spain
2015     EQUALS BUT DIFFERENT · ABBA-Centrum · Alicante/Spain
2015     DISEÑO AL PLATO · La Nau · Valencia/Spain & Milano/Italy
2015     KUNSTTAGE RHEIN-ERFT · Abtei Brauweiler · Cologne/Germany
2015     FIARTE  VI · Palacio Quinta Alegre & Galeria Cartel · Granada/Spain
2014     KUNSTTAGE RHEIN-ERFT · Abtei Brauweiler · Cologne/Germany
2013     FIARTE  III · Feria Internacional de Arte · Granada/Spain
2011     ROTARY CLUB · Hotel Milenio · Elche/Spain
2010     FORJA VIVA · Museo Marítimo de Barcelona · Barcelone/Spain
AWARDS & COMPETITIONS – selection:
2022   II. Certamen Internacional de Escultura Rafael Canogar · La Roda/Spain – finalist
2021   El Regreso de las Gárgolas · Altea/Spain – 1. prize
2013   Certamen "FRANCESCO DE BENEDETTA" · Alfaz del Pi/Spain – 2. prize
2011   IX. Certamen Artes Plásticas · Mutxamel/Spain – selected work/finalist
2009   Premio "Creación Plástica"  · Palencia/Spain – selected work/finalist
2009   XI.Certamen Artes Plásticas" · Jiloca-Teruel/Spain- selected work/finalist
2009   XIV.  Certamen Arte No Morrazo · Cangas/Spain – selected work/finalist
PROFESSIONAL EXPERIENCE & PROJECTS:
2013    "0+2=1″  collective workshop with Gonzalo Nuñez (Argentina)
2012    SDH – Santé Sidi El Houari  · associate workshop instructor · Oran/Algerie
2007    ESPAIOFF  "Creación en la montaña" · La Vall de Gallinera · Alicante/Spain
2006    "shsh's – somehandsomehands"  art collective with Flavio Diaz (Mexico)